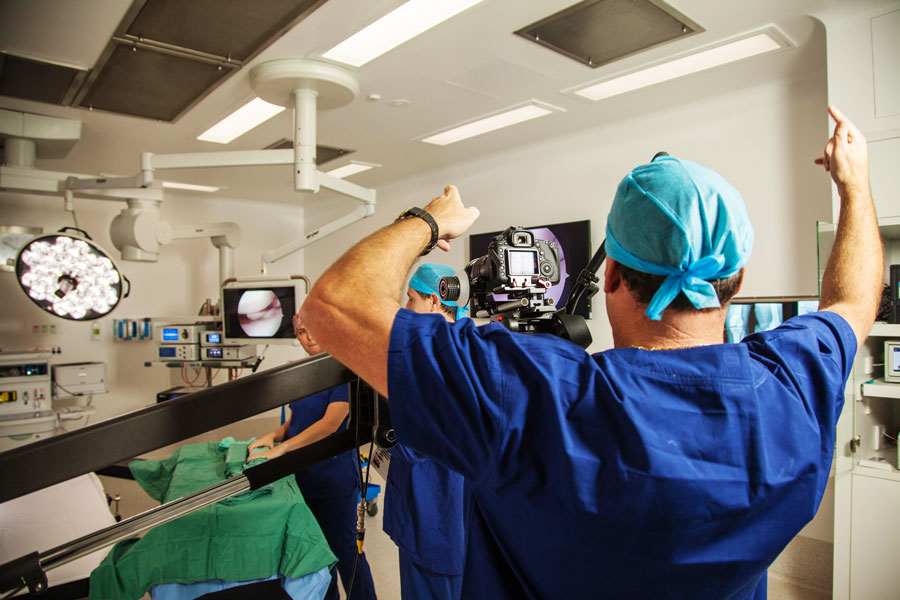 The gocrossmedia creative & production team recently created a TV and cinema Ad at Port Macquarie Private Hospital for Ramsay Health Care.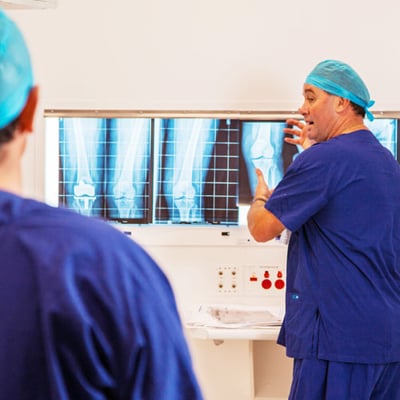 The production took our team on a journey through the amazing facilities and services available to patients. We created a vision of what lengths the practice goes to ensure support and comfort where it's most needed.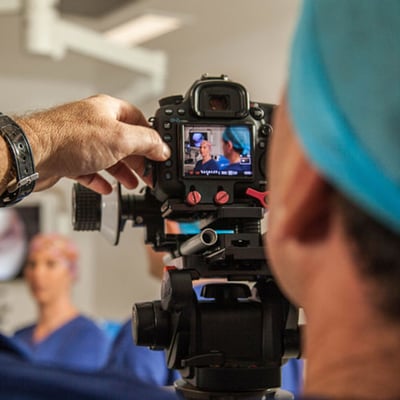 Each facet of the hospital was captured by our team with our Canon 5D Mark III which produces a beautiful crisp HD image. It captures great quality video and is perfect for conveying emotion through the lens. We also used a camera jib to add movement to the scenes.
We got a feel for the dynamic range of equipment from the theatre room to the Hydrotherapy pool and gym with a smooth, sweeping crane shots. The decisive direction of our 'actors' (we chose to use real patients and staff for authenticity) by Pete C helped the day run smoothly. With minimal hassle and only a day of shooting it was barely a mark on the running of a working hospital.
The highlight of the day was getting scrubbed up to join the surgeons in the operating theatre. It felt like walking into the NASA space station. The room is a truly modern operating theatre with state of the art surgical equipment. The gocrossmedia team choreographed the scene to demonstrate the surgeons' high level of expertise and the technology available to them.
We love the result and have a very happy client!